Rising Interest Rates: What Do I Do?? January 16, 2019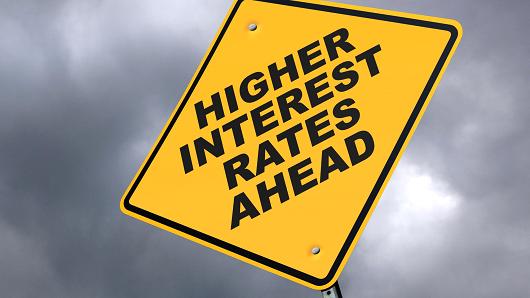 Rising Interest Rates Affect Home Buyers
Over the last 5 years in the United States. Interest rates have been historically low. They have been fluctuating between 3.5% and 4.25% over the last 5 years or so. We have gotten used to borrowing money at a very low rate but things are changing. With the economy doing better and consumer confidence very high. Interest rates are starting to rise and the Fed intends to raise rates 3 or possibly 4 times but the end of 2018. These low rates have been 1 of the factors for the very strong Real Estate market here in Arizona and in the United States as a whole, but rates are on the rise. What does this mean for home buyers as well as home sellers?
I know all this talk of the Federal Reserve and Interest rates can be kind of boring. So let's apply it to the real world and how it affects everyday people and situations.
Example 1 will show you how rising interest rates affect your monthly payment:
If you are purchasing a $400,000 home with a conventional loan and 20% downpayment. You will have a $320,000 mortgage balance. Amortized over 30 years, your fixed interest payments would be:
At 4.00% Interest Rate - Payment of $1,527

At 4.25% Interest Rate - Payment of $1,574

At 4.50% Interest Rate - Payment of $1,621

At 4.75% Interest Rate - Payment of $1,669

At 5.00% Interest Rate - Payment of $1,718
An extra $50 a month might not be too big of a deal? But $200 a month extra is something else...
Example 2 will show you how rising interest rates affect how much you can afford:
When it comes to finding out how much you can qualify for? Lenders take into account many factors when calculating how much money they will lend to you. Interest Rate is one of the major factors when it comes to calculating that amount. In this example, let us use a family with a combined income of $150,000 who have a downpayment of $50,000. With a 3.5% interest rate, they would be able to afford to buy a $500,000 home.
At 4.00%? That number drops to $475,000

At 4.50%? That number drops to $450,000

At 5.00%? That number Drops to $425,000
To try and explain this more clearly. When purchasing a $500,000 home with a $50,000 down payment. The $450,000 loan amount at 3.5% has a monthly mortgage payment of $2,020.70. That same monthly mortgage payment of $2,020.70 at a 5.0% interest rate will allow you to look at properties with a maximum purchase price of $425,000. That is a $75,000 difference in purchasing power!!
Rising Interest Rates also Affect Home Sellers.
When it comes to home sellers there can be multiple factors that come into play as well.
Sellers can take advantage of the short-term buying that sometimes happens when buyers want to purchase something before rates rise too much. This can put sellers in a very good position when it comes to getting top dollar for their home without giving much in return to the buyer.

Sellers also have to take into account what they are going to do after they sell? Are they downsizing or are they moving up in home. If they are considering moving up in home when it comes to size and price. They will need to consider that as rates rise their purchasing power for their new home will decrease. Maybe putting them back in the same size house as their previous home but this time with a bigger mortgage payment.

They also need to understand that as rates rise. The buyers who once had the ability to buy their home may no longer qualify for a home in that price point and be pushed into looking at homes in lower price points. Which will lower the pool of potential buyers for the sellers home.
Ultimately there is no crystal ball and trying to time the market NEVER works. My suggestion to you is sit down with some trusted professionals (i.e. Financial Advisor, Mortgage Lender, and Realtor) and figure out what the best course of action is for YOU and Your Family.